Locations We Serve Security, Protection, a Brighter Tomorrow
Divorce Attorney Auburn Hills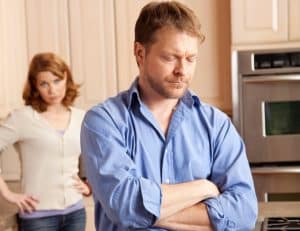 We represent women in 9 counties: Oakland, Macomb, Wayne, Washtenaw, Livingston, Monroe, Genesee, Lapeer and St. Clair
At The Law Firm of Victoria in Auburn Hills, Michigan, a family law firm will counsel you through what will likely be one of the most difficult times of your life. The goal of our family law attorneys is to prepare you fully to make the best decisions in accordance with your interests and to be the best divorce lawyer possible for your situation.
Most family law cases are emotionally draining. That is why our Michigan firm commits to being your legal advocate, just as we have been an advocate for the well-being of all our clients.
The family law and divorce attorneys from The Law Firm Of Victoria in Michigan will be there to advocate for you and your family and provide you with the support you need, treating you with honesty, compassion, and expertise.
The Law Firm Of Victoria attorneys will do everything possible to help you achieve the best possible outcome.
Get Legal Help Now
With consistent and continued experience with families in conflict, the Michigan family law attorneys at The Law Firm Of Victoria have attained the insight and know-how to provide you with exceptional and honest advice that will benefit you and your family during this difficult and often complicated process.
Let a Michigan family law attorney represent your divorce case with compassion, skill, and knowledge. Set up an initial consultation today to talk about child custody, spousal support, or any other divorce needs.
Michigan Property and Debt Division
When you file for divorce in Michigan, the attorney will decide which properties and debts are part of the marriage and which are not.
Once that has been determined, they will be divided in a way that is equitable to both parties.
The Divorce Process in Michigan
These are the jurisdictional requirements for a divorce in Michigan:
File The Complaint
The family law divorce process in Michigan gets started as soon as you file the complaint and other pleadings . Besides providing your information and that of your spouse and children.
Service The Process
The person who files the complaint in Michigan is known as the plaintiff, and they must put the defendant on legal notice of the complaint for divorce. The defendant must be served, usually through an outside process server.
Receive An Answer to The Complaint
In Michigan, the defendant has 21 days after being served with the lawsuit to answer the complaint. The answer must specifically admit or deny each allegation.
Failure to answer the complaint in a timely manner has consequences such as loss of property, child custody, or other family law rights.
Discovery
Discovery is the formal process of exchanging information under oath between both parties. Both family law divorce attorneys will verify all facts and discover any new information.
They may make use of the following: interrogatories, questions submitted under oath; subpoenas, court orders compelling the production of documents; and depositions, testimony taken under oath.
Court Appearance
This court appearance is generally called a status or case management conference. It includes a schedule of the dates required to conclude the case. In Michigan, when there are children in the picture, your first conference will be an Early Intervention Conference where issues such as custody and support and parenting time will be given dates when these family law issues should be resolved.
Your Michigan family law attorney will be able to help you with this and every other step in your divorce process.
How can our Michigan divorce attorneys for women help you?
Working with a family law attorney from The Law Firm of Victoria in Auburn Hills, Michigan, is crucial when you are going through a divorce. This process may drain you mentally, and emotionally, and working with a Michigan family law specialist will help you navigate the process in the best way possible.
Remember that even when you have the best legal team by your side, you will still need to play a role in the proceedings. Every item, point, and decision will involve you and the way you see your life developing in the future.
Call The Law Firm of Victoria today. We are ready to start helping you during this difficult time.
Learn How We Can Help You
Click Below To Learn More About Our Services
Get In Touch
With Our Legal Team
Speak With Experienced & Compassionate Family Law Attorneys
Call Us Today
Schedule A
Free Consultation
Fill Out OUr online Form Below