Prenuptial, Postnuptial, Cohabitation
Prenuptial Agreement Lawyers In Birmingham
We represent women in 9 counties: Oakland, Macomb, Wayne, Washtenaw, Livingston, Monroe, Genesee, Lapeer and St. Clair.
Counsel from Divorce Attorneys Located in Southeast Michigan
Our divorce lawyers are experienced in negotiating and drafting prenuptial, postnuptial, and cohabitation agreements.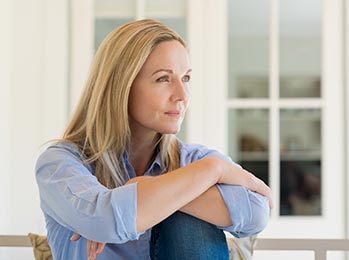 What Is a Prenuptial Agreement?
A prenuptial agreement is a written contract made in contemplation of marriage and is a prudent method for making sure your wishes regarding your assets are known and to protect yourself from potential problems regarding your assets.
What Is a Postnuptial Agreement?
A postnuptial agreement is a written contract made after the marriage occurs and governs the division of property and the rights and obligations of the parties.
What Do I Need to Know About Prenuptial & Postnuptial Agreements in Michigan?
It is critical that you have advice from an experienced attorney in negotiating and drafting prenuptial and postnuptial agreements as the courts will generally enforce these written agreements when they are voluntarily signed by both parties and are fair and conscionable with full disclosure of all assets, income, and liability by both parties.
What Is a Cohabitation Agreement?
A cohabitation agreement is a written contract that governs the division of joint and separate property and states the rights and financial and general obligations of the parties. (These agreements do not govern issues related to any children of the parties.) Unmarried cohabitants are not entitled to the same rights as married parties regarding property acquired during the period of cohabitation. A cohabitation agreement can establish the rights and duties of the parties regarding their earnings and property during and after cohabitation.
Cohabiting parties may also want to consider estate planning and a medical care power of attorney in addition to a cohabitation agreement.
If you are unsure about how to proceed with one of these agreements, or are getting a divorce and need to know what happens next, call our team of family law and divorce lawyers at (248) 780-1775.
Consultations are available in-person and by phone for FREE.
"My biggest mistake was in not retaining you at the onset."

- L.M.

"You have been a great help for me and have opened my eyes to a lot of new information and I am very thankful for you and the Law Firm of Victoria."

- A.L.

"Thank you from the bottom of my heart! I appreciate your kindness, professionalism and patience. You are truly a blessing."

- P.O.
Get In Touch
With Our Legal Team
Speak With Experienced & Compassionate Family Law Attorneys
Call Us Today
Schedule A
Free Consultation
Fill Out OUr online Form Below