Locations We Serve Security, Protection, a Brighter Tomorrow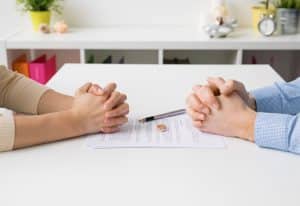 Facing family-related legal problems is often overwhelming. Being represented by a local trustworthy Divorce attorney in Royal Oak can make all the difference. For honest and attentive legal representation in your divorce case, contact an experienced family law attorney from The Law Firm of Victoria.
We are a client-focused family law firm dedicated to high-quality service and thorough representation. The Law Firm of Victoria wishes to help you through the divorce process as quickly and effectively as possible, while also providing the support and counsel you need. The Law Firm of Victoria will advocate tirelessly in your best interests.
Get Legal Help Now
If you are involved in a Royal Oak family law dispute, you should obtain legal counsel as soon as possible. Divorce and family law can be highly complicated. To discuss your case with a qualified divorce attorney, call The Law Firm of Victoria today, and allow us to get started on helping you with your divorce process.
Do I need a lawyer for a divorce in Royal Oak?
The reality is that most divorces are complicated and involve many issues that must be agreed upon.
Even if you and your spouse believe you have agreed on every important issue, it is likely you will soon discover there are issues you have not yet resolved. These may be simple problems such as who will take the kids on vacation, or complicated issues such as the house you share, and what will happen once one partner has to move out.
We will also work with you on issues as crucial as spousal support, property division, and the fair division of all marital assets.
Do not leave the future of you and your children to chance. Work with an experienced family law attorney from The Law Firm of Victoria.
How long does Michigan divorce take?
Generally, a divorce process in which there are no children involved can take from 2 months to 9 months. When there are children involved, the time may increase anywhere from 6 to 12 months to reach a final settlement.
How can our family law attorneys help? Why choose us?
At a time when you are experiencing many changes, living with so many emotions, and generally feeling your life is turning upside down, it helps to have someone you can trust to help you make the best decisions going forward.
At The Law Firm of Victoria, we have worked with numerous women who have shared how beneficial it felt to have an experienced divorce attorney help them with their divorce and custody issues. We understand your perspective and share your concerns, and are standing by to provide support when you need it the most.
Start your journey by scheduling an initial consultation with The Law Firm of Victoria. Call us today.
Learn How We Can Help You
Click Below To Learn More About Our Services
Get In Touch
With Our Legal Team
Speak With Experienced & Compassionate Family Law Attorneys
Call Us Today
Schedule A
Free Consultation
Fill Out OUr online Form Below