Locations We Serve Security, Protection, a Brighter Tomorrow
Saint Clair Shores Divorce Lawyers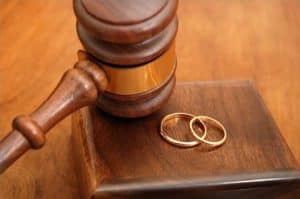 We represent women in 9 counties: Oakland, Macomb, Wayne, Washtenaw, Livingston, Monroe, Genesee, Lapeer and St. Clair
If you are ready to start your divorce process in Saint Clair Shores, MI, you need to work with an experienced family law attorney from The Law Firm of Victoria. When it comes to family law matters, our firm specializes in working with women and helping them go through their divorce process in the smoothest and most optimal way. Call us today to set up an initial consultation and tell us about your case.
Issues to Consider During your Divorce
There are several key issues that will require your attention as you are getting a divorce. Here are some of them:
Going Back to Work
You may have been staying at home with the kids up to now. However, after the divorce, your financial situation may not be the same, and you may have to consider going back to work. Start thinking about the type of job you would like, maybe one that will adapt to the children's schedules or other new requirements in your new life.
Mental Health Support
Both you and your children may need professional support to adapt to the changes and upheaval that the divorce will bring to your lives. You can choose private counseling or look for a support group.
Childcare
If you have been staying home with the children and now need to look for a job, you will need to consider childcare options. You can start by searching for viable alternatives within your budget. Remember that a vital part of the divorce negotiations will include child custody and co-parenting. You may also want to start working on a viable calendar that will serve both your and your spouse's needs.
How a Divorce Lawyer Can Help You
When you work with a divorce attorney from The Law Firm of Victoria, you will have an opportunity to talk about all the family law matters that concern you. We will make a plan that includes such issues as child custody and support, alimony, division of property, and all the financial considerations needed to help you start strong during the next phase of your life.
We work for women and have helped many women achieve their goals during and after a divorce. Let us do the same for you. Call us today to start working with a divorce attorney who will be attuned to your needs and will always fight for your rights.
Learn How We Can Help You
Click Below To Learn More About Our Services
Get In Touch
With Our Legal Team
Speak With Experienced & Compassionate Family Law Attorneys
Call Us Today
Schedule A
Free Consultation
Fill Out OUr online Form Below