Locations We Serve Security, Protection, a Brighter Tomorrow
Rochester Hills Divorce Lawyer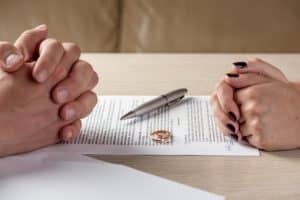 We represent women in 9 counties: Oakland, Macomb, Wayne, Washtenaw, Livingston, Monroe, Genesee, Lapeer and St. Clair
At The Law Firm Of Victoria, family law matters are handled with care. The firm proudly serves female clients throughout the greater Rochester Hills, MI area with their family law matters. Do not just trust any lawyer, trust one who will educate you so you can make informed decisions that will leave you with peace of mind and a solid position for your future.
If your family is in crisis or in need of legal help, call The Law Firm Of Victoria. Our firm in Rochester Hills provides solid yet compassionate representation in women's family law.
The Law Firm Of Victoria is ready to advocate for you in court if necessary. Our firm's divorce attorneys promise to advocate for your interests in your family law case. Call us today.
Do you need a Rochester Hills Lawyer?
Family law matters tend to be complex and highly contested, especially when significant assets and custody of children or spousal support are involved. The firm understands the emotions behind most divorce cases in Rochester Hills, MI, and the need to find solutions that are sensitive to your needs yet effective in the long term.
When you hire The Law Firm Of Victoria, you will receive tailored and creative solutions to suit your case.
When can I file for divorce?
In Michigan, you can file for divorce as soon as you meet the residency requirements. This means that either spouse must have lived in the state for at least six months before filing the petition. Also, either one of the spouses must have lived in the county in which you are planning on filing for divorce for at least ten days before filing.
How does the divorce process work?
File The Complaint
The family law divorce process gets started as soon as you file the complaint.
Service The Process
The person who files the complaint is known as the plaintiff, and they must put the defendant on legal notice of the complaint for divorce. The court will define a process through which you must serve your spouse, generally through an process server.
Receive An Answer to The Complaint
The defendant has 21 days after being served with the lawsuit to respond to the complaint. The answer must specifically admit or deny the lawsuit. Failure to answer the complaint on time has consequences such as loss of property, child custody, or other family law rights.
Discovery
Discovery is the formal process of exchanging information under oath between both parties. Both family law divorce attorneys will verify all facts and discover any new information. They may make use of interrogatories which are questions submitted under oath, subpoenas which are court orders that compel the production of documents, and depositions which are testimony taken under oath.
Court Appearance
This court appearance is generally called a status or case management conference. It includes a schedule of the dates required to conclude the case. When there are children in the picture, your first conference will be an Early Intervention Conference where issues such as custody and support and parenting time will be given dates when these family law issues should be resolved. Your divorce attorneys will be able to help you with this and every other step in your divorce process.
Mediation, Arbitration, and Settlement
In a mediation process, a neutral third party will listen to what the spouses have to say and attempt to facilitate a resolution. This is not a mandatory step but can yield promising results. Couples may also try arbitration; if neither is successful, the court will schedule a trial to settle the case. The judge will then decide on any issues still unresolved through family law.
What Issues Are Involved in Divorce?
There are several issues involved in a divorce. The major ones are:
Prenuptial Agreements
If there is a prenuptial agreement, many terms of the split will already be spelled out and the divorce can be much easier to execute. If you feel that the terms in your prenup are not in your favor any longer, contact our divorce lawyer right away.
Division of Property and Assets
During the divorce, any assets or property in the marriage will have to be divided between the spouses. Give your lawyer a complete list of the assets, their origin, and their value.
Child Support and Custody
One of the hardest issues to resolve when a couple separates is what happens to young children. Once a custody agreement is reached, both parents will have to live with the terms specified within it.
Legal custody refers to the rights of each parent regarding major decisions in their child´s life, such as schooling, religion, or medical decisions.
Physical custody is about where the children will live and how much time they will spend with each parent.
Support refers to which parent will be responsible for what expenses.
FAQ
How does the court decide who gets custody of the children?
The court takes into consideration the "best interests" of the child. This refers to where the child lives now, how the child gets along with each parent, the parent's ability to care for and provide for the child, and other issues. Shared parenting is also the norm, where both parents participate equally in the child's life.
How can our divorce attorneys for women help you?
Working with a family law attorney from The Law Firm of Victoria in Rochester Hills is crucial when you are going through a divorce. This process may drain you mentally, and emotionally, and working with a family law specialist will help you navigate the process in the best way possible.
Keep in mind that even when you have the best legal team by your side, you will still need to play an essential role in the proceedings. Every item, every point, and every decision will involve you and the way you see your life developing in the future.
Call The Law Firm of Victoria today; we are ready to help you during this difficult time.
Learn How We Can Help You
Click Below To Learn More About Our Services
Get In Touch
With Our Legal Team
Speak With Experienced & Compassionate Family Law Attorneys
Call Us Today
Schedule A
Free Consultation
Fill Out OUr online Form Below